Details

Category: Bundy Kegs & Schmeider's Cooperage
Created: Thursday, 20 June 2013 16:00
Last Updated: Saturday, 12 May 2018 19:10
Published: Thursday, 20 June 2013 16:00
Written by bundykegs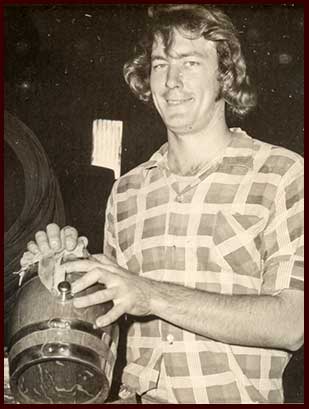 THE HISTORY OF SCHMEIDER'S COOPERAGE & COOPERING IN BUNDABERG

In 1970 Dave Schmeider gained a four-year apprenticeship with the Bundaberg Rum Distillery. His trade involved the repairing the old kegs used for the transportation of the rum and from time to time, he also helped with the construction and maintenance work on the large maturation vats. Dave was the last cooper to learn the trade at the Rum Distillery, and In the early 1980's, the Rum Distillery installed their bottling plant so the trade then died as all the rum was bottled before shipment. As Dave loved his trade, he decided to see if he could keep it alive by starting his own business. With his wife Pam, Schmeider's Cooperage began on the 7th November, 1982.
Starting with a small workshop at the rear of their home, the trade was once again alive. Over the past 25 years, Schmeider's Cooperage has gained in both size and recognition. During this time Dave trained a number of apprentices. One of them being the current owner and head cooper Justin Gillett.