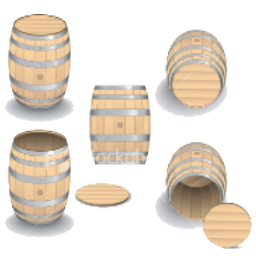 Situated near the famous Bundaberg Rum Distillery, at 5 Alexandra Street Schmeider's Cooperage & Bundy Kegs are one in the same.

Within the confines of a 100-year-old building is a exciting tourist destination with plenty to see.  Start with a video explaining the art of cooperage, demonstrations of the craft and mini barrels for the souvenir hunter.
This is where the ancient art of barrel-making started and is showcased while you watch!